Bacon Quest VII: Lover's Beef
Image Gallery, Victory and More
---
Pictures show this off best: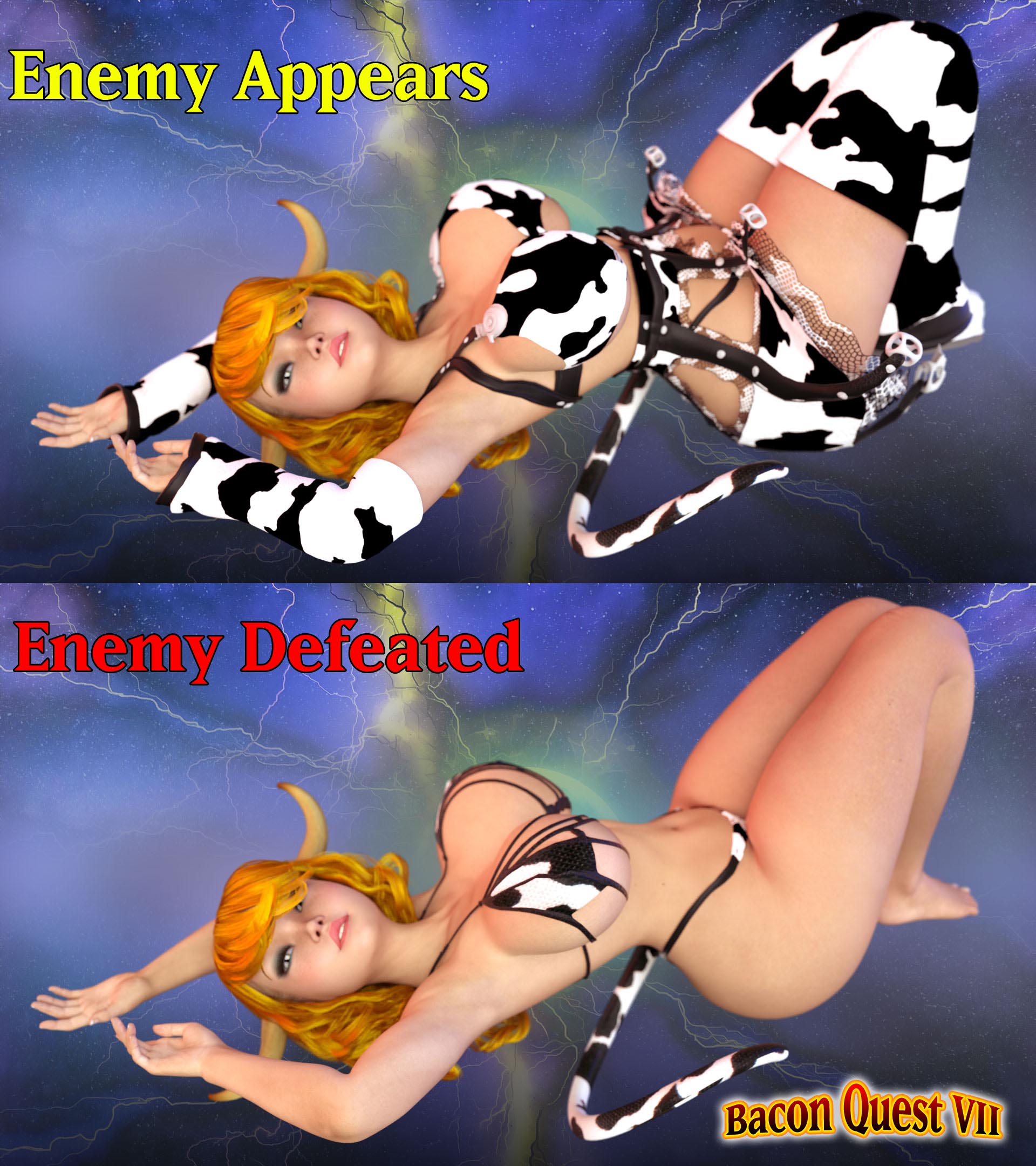 Defeating enemies in Bacon Quest unlocks both their fully equipped and defeated artworks. So good luck laying the smack down.

Also there are several pieces of art hidden throughout the three stages. You'll have to uncover much of the map to find these hidden pieces. And some of them are really neato, so be sure to give it a go.
Enjoy
Get Bacon Quest VII: Lover's Beef